Ashleigh Barty (born 24 April 1996) is an Australian retired professional tennis player and cricketer.
Ash Barty has won 3 Grand Slams.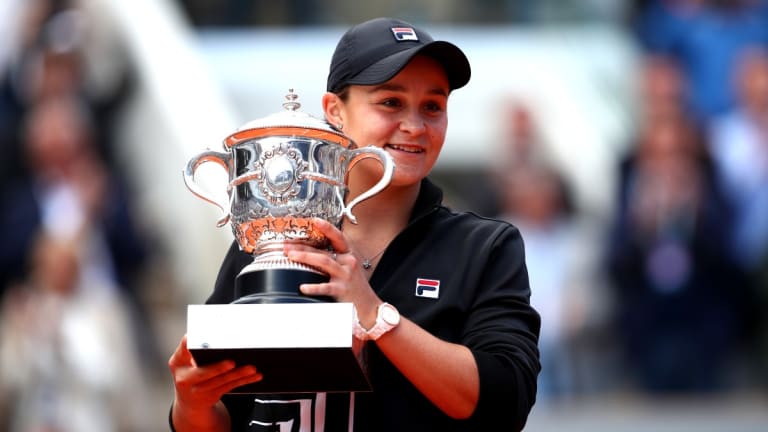 Other facts:
Barty started working with her longtime junior coach Jim Joyce at the West Brisbane Tennis Centre at the age of four.
It was said that Joyce usually did not train any children as young as Barty, but made an exception for her, due to her excellent hand-eye coordination.
By age 9, she had started training with boys older than her. Furthermore, at age 12, she was practicing against grown men as well.
When she was just 13, Ash spent a week with tennis legend Andre Agassi and wife Steffi Graf at their home in Las Vegas. "I remember and I'm always rooting for her, that's for sure," Agassi told The Age.
She met her mentor Alicia Molik, for the first time, at the under-12 national championships in Melbourne. Former tennis professional Scott Draper joined her coaching team, while former top 20 player Jason Stoltenberg, became her primary coach, when she was just 15 years old.
Ash is related to the Ngaragu, the indigenous people of Australia. The Ngaragu are the Aboriginal people belonging to Southern New South Wales and Northeastern Victoria. She is related to them through her great grandmother.
Ash took a break from tennis after the 2014 US Open. She developed an interest in Cricket in 2015 after meeting the Australian women's national team. The following year, she started playing for the Western Suburbs District Cricket Club. She was later signed by Brisbane Heat for the first Women's Big Bash League T20 season. She returned to tennis in February 2016 after the end of the season.