Rory McIlroy MBE (born 4 May 1989) is a professional golfer from Northern Ireland
Rory McIlroy has won 4 Majors.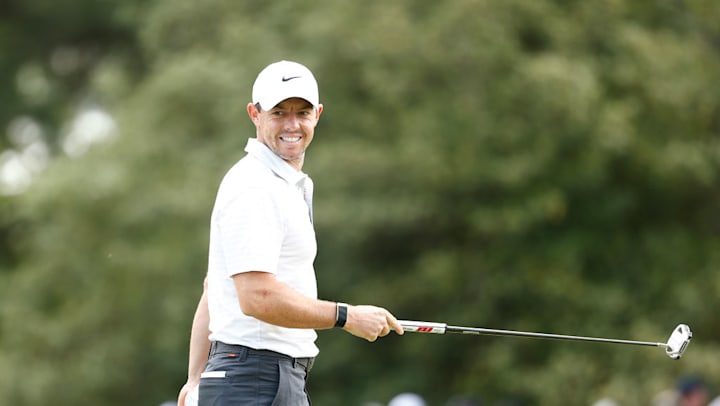 Other facts:
Mcllroy was born on 4 May 1989 in Holywood, County Down, Northern Ireland, as the only child of Rosie McDonald and Gerry McIlroy.
Aged 9, he appeared on TV chipping golf balls into a washing machine.
Reportedly McIlroy made his first hole-in-one at the age of 10.
He is a huge Manchester United fan and an Ulster Rugby fan.
He is one of three men (along with Tiger Woods and Jack Nicklaus) to have won four majors by the age of 25.
He was awarded an MBE in 2012.
In 2004, McIlroy's father Gerry confidently wagered £200 at 500/1 odds that his son, then aged 15, would win the British Open within 10 years. Family friends followed Gerry's lead and also placed bets on Rory to achieve this feat. When Rory won the 2014 Open Championship, Gerry collected £100,000, while his friends cashed in bets worth £80,000.